Spielplan der Kurosawa Retrospektive
29 Aug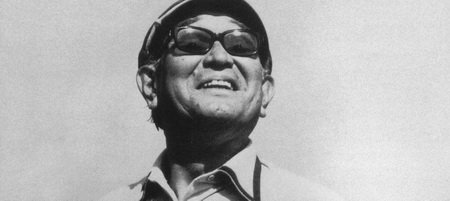 Vor einigen Wochen hatte ich erstmals davon berichtet, dass die Japan Foundation in Zusammenarbeit mit mehreren Kinos und Filmmuseen aus ganz Deutschland aus Anlass der 150jährigen Deutsch-Japanischen Freundschaft die umfassendste Kurosawa-Retrospektive plant, die wir hierzulande je hatten. Inzwischen habe ich den kompletten Spielplan für alle Filme und alle Spielstätten und will euch den natürlich nicht vorenthalten!
Die Retrospektive startet in Köln am 1. September und wird dort in den Räumen des Japanischen Kulturinstituts gezeigt. In Berlin geht es am 5. September los, dort ist das Kino Arsenal der Spielort. Das Münchener Filmmuseum startet dann am 9. September, am 13. September folgt das Filmmuseum Düsseldorf. Eine Auswahl der Filme zeigt das Deutsche Filmmuseum in Frankfurt ab dem 2. November, ebenso das Filmhaus Nürnberg ab dem 18. November und das Metropolis Kino in Hamburg ab dem 4. Dezember.
Achtung, der Spielplan enthält nur Filme, bei denen Kurosawa selbst Regie führte! Das Filmmuseum München beispielsweise zeigt noch 4 weitere Filme, die auf Kurosawas Drehbüchern basierten, nämlich Runaway Train, Dora-Heita, After the Rain, The Sea is coming sowie A.K., Chris Markers Dokumentation der Dreharbeiten zu Ran.